Bay Area Sea Kayakers (BASK) is a group of several hundred sea kayakers who live throughout the San Francisco Bay Area. Our interests include flat-water paddling, kayak-surfing, expeditions, and playing amongst the rocks, in conditions that range from mild to wild. Our club exists to bring paddlers together for companionship, safety, exploration, learning, and great food and drink! We welcome as members all individuals interested in kayaking. We're committed to building a diverse and inclusive paddling club and to sharing our enthusiasm, skills, and knowledge to increase equity and access to our sport.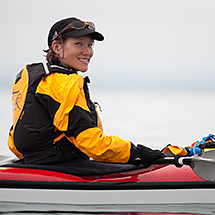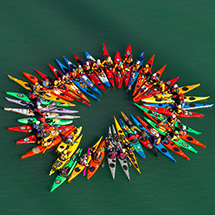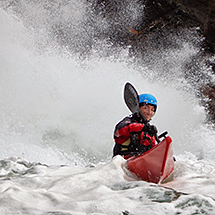 BASK trips range from local to international, and are all member-initiated with shared responsibilities for safety. BASK does not supply boats or equipment, although some members are willing to share their equipment. You have to be a member or a guest of a member to participate in on-the-water BASK events and a signed activity waiver is required. Follow the links to learn more about the benefits of membership and to join BASK.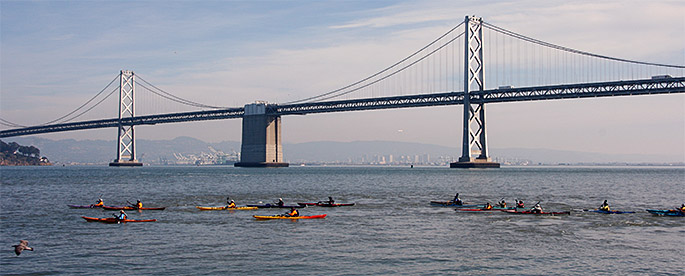 We invite you to attend one of our monthly meetings, currently online due to the pandemic! They are free and open to the public. The format of each meeting may vary a bit month to month, but they tend to include members sharing stories, featured speakers, club news, and information about upcoming events. It's a great way to meet club members and learn about paddling opportunities. For more information see the Events page!
Would you like to speak at a BASK meeting or have an idea for a speaker? Contact the Speaker Seeker. Interested in what type of speakers we've had in the past? See the list of previous general meeting topics.
Time: 7 to 9 pm
Link to connect through Zoom: See BASK Calendar or BASK Facebook Group on April 28


We have a great program for the General Meeting!
Tentative Agenda:

New Member Welcome
Paddle Reports
Upcoming Paddles and Events
Planning Meeting Highlights
Access to the Estero American Update
Skills Clinic Update
How to Make Neoprene Gaskets for Your Drysuit
Exercise of the Month
Seabird Protection Network Update
Navigation Problem of the Month
Presentation: Sejal Choksi-Chugh, Executive Director and BayKeeper, San Francisco Bay Keepeper on "State of the Bay—2021"

San Francisco Bay is under constant stress from industrial pollution, raw sewage spills, trash, oil tankers, hazardous chemicals, and more. In honor of Earth Day, San Francisco Baykeeper executive director Sejal Choksi-Chugh will present the State of the Bay for 2021, identify the major threats to the health of the Bay and Bay Area communities, and what we can do about them. San Francisco Baykeeper is the only organization that regularly patrols the Bay for polluters, by both sea and air, and uses environmental laws and the latest science to hold them accountable. In most cases, Baykeeper's advocacy persuades polluters to clean up what isn't working, but its team of scientists and attorneys is always ready to fight for the Bay and its people in court.