Bay Area Sea Kayakers (BASK) is a group of several hundred sea kayakers who live throughout the San Francisco Bay Area. Our interests include flat-water paddling, kayak-surfing, expeditions, and playing amongst the rocks, in conditions that range from mild to wild. Our club exists to bring paddlers together for companionship, safety, exploration, learning, and great food and drink!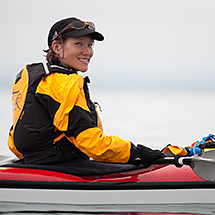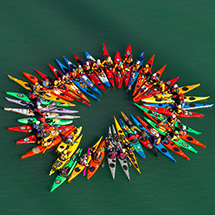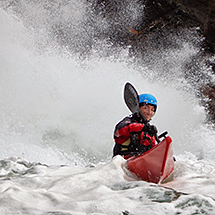 BASK trips range from local to international, and are all member-initiated with shared responsibilities for safety. BASK does not supply boats or equipment, although some members are willing to share their equipment. You have to be a member or a guest of a member to participate in on-the-water BASK events and a signed activity waiver is required. Follow the links to learn more about the benefits of membership and to join BASK.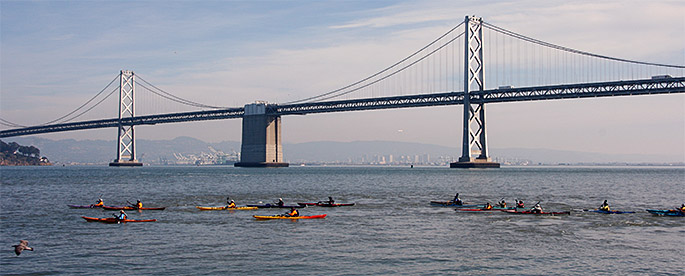 We invite you to attend one of our monthly meetings! They are free, open to the public, and include food (suggested donation $8-10). The format of each meeting may vary a bit month to month, but they tend to include members sharing stories, featured speakers, club news, and information about upcoming events. It's a great way to meet club members and learn about paddling opportunities.
For more information see the Events page!
Would you like to speak at a BASK meeting or have an idea for a speaker? Contact the Speaker Seeker. Interested in what type of speakers we've had in the past? See the list of previous general meeting topics.
Time: 7 to 9 pm
Link to connect through Zoom: See BASK Calendar, website member's home page, or Buzz

We have a great program for the General Meeting!

Open Discussion and Recent Trip Reports
Introduction to the work of the BASK Equity and Inclusion Committee (Jennifer Chandler)
Update on BASK's Pandemic Paddling Guidelines and Revised Waivers (Krista Fechner and Steve Goldfinger)
Presentation: Priscilla McKenney on Kayak Expedition Destinations

Priscilla's talk description: Been dreaming of that next destination paddle trip? Tonight, I will begin with a "combo platter" highlighting three of my favorite expedition destinations: Alaska's Prince William Sound; Baja's Sea of Cortez; and my recent trip, Stillwater Canyon of the Green River. I will conclude with tips on fitness, the benefits of racing, the joys of downwind surfing, and trying out different crafts such as surfskis and outrigger canoes. The Bay Area has it all!





Bio: Priscilla McKenney has been both working and playing in the great outdoors for over 30 years as a professional instructor, guide, and director for various adventure-based programs including Outward Bound. Much of Priscilla's work and study has focused on outdoor programming for girls and women. From an ocean sailing family, she discovered whitewater kayaking in high school and has evolved as paddler since then. Her paddling expeditions include ocean and whitewater, as a guide, and personal trips including solos. These adventures have taken her to Alaska, Baja, and San Juan Islands, plus many western rivers. In recent years, she has taken on a new challenge by competing in long distance adventure races, namely the CAL 100, placing 1st, twice, in her division as a sea kayaker. Priscilla is an avid sea kayaker but her latest passion is paddling and racing outrigger canoes.