Time: 7 pm (Virtual)
About: All members are welcome to attend the virtual General Meeting, hosted on Zoom. Keep up on BASK plans and activities. Listen to notable speakers. Join in on fun and educational kayaking-related activities.
Location: Zoom Meeting (invitation will be posted on the BASK calendar). Note: The speaker portion of this meeting will be recorded.
Agenda Highlights:
Upcoming paddles and events
Welcome new members
What is Mendo Week all about? Mayor Ken explains
Bill Vonnegut on how to predict coastal conditions
Planning meeting highlights
Tales from the Skills Clinic: From the swimming pool to the surf zone
Gearhead with Nathan Moody
Muscle of the month with Mary Ann Furda
Featured Presentation: "Circumnavigating Milos, Greece"
Questions: Tom Colton, BASK President, tcolton@berkeley.edu
Presentation Description: Nathan Moody and Krista Fechner will share their experiences paddling in the Aegean Sea around the island of Milos (with fellow BASKers Brian Alger and Lisa Rohe). They enjoyed warm turquoise waters, innumerable caves, stunning rock features, and scrumptious food on a guided trip with Sea Kayak Milos. They'll discuss the factors, focusing on history and geology, that make Milos a fantastic paddling destination suitable for paddlers of all skill levels.
Nathan and Krista are BASK Skills Clinic grads from 2011 and have been volunteering with the Clinic and many other aspects of BASK ever since.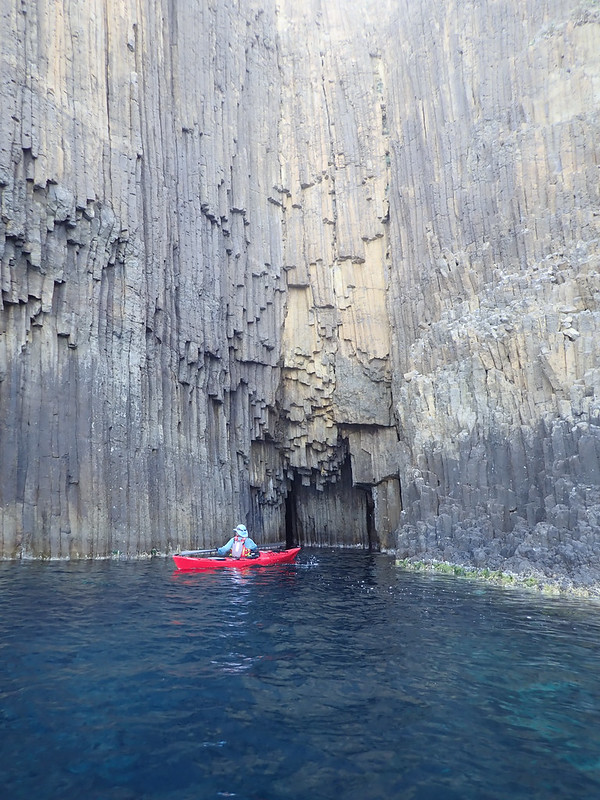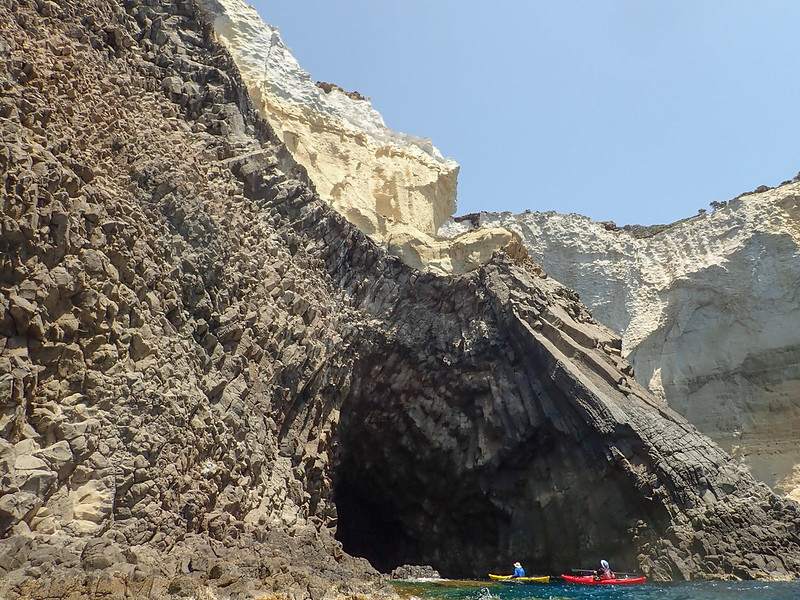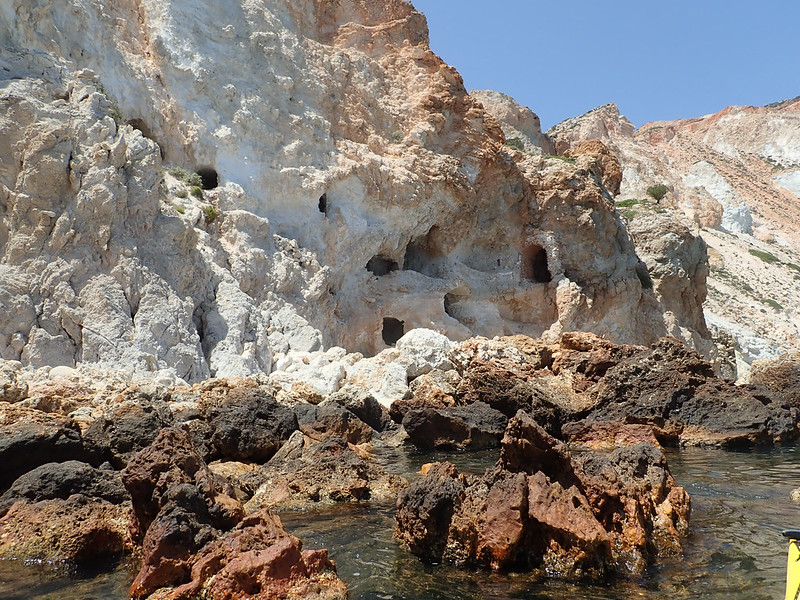 Top to bottom: Columnar basalt formations off of N Milos; basalt meets volcanic ash in SW Milos; ancient Roman sulfur mines in SE Milos


How to Attend:
**** ZOOM INFO WILL BE POSTED on the BASK calendar****
Zoom info will NOT be on Buzz.
Zoom info will NOT be on the BASK website except in the calendar.
Please do not share Zoom information on social media.
You must confirm that you have access to the BASK calendar prior to the meeting. Please do not wait until the last minute to do this. We may not have the resources to assist you at the last minute.
Please make your Zoom "Display Name" your real name, as it is listed in the BASK directory. Here is information on how to do that:
https://support.zoom.us/hc/en-us/articles/201363203-Customizing-your-profile
If your Zoom display name is, "I am a ZoomBoomber" and we can not easily verify that you are a legitimate BASK member, we may kick you out of the meeting.